Argentina: Defense mechanism used by potatoes is identified
The great Irish famine of the middle of the nineteenth century caused the death of one million inhabitants and the migration of another million to the United States by destroying the potato fields for two consecutive years.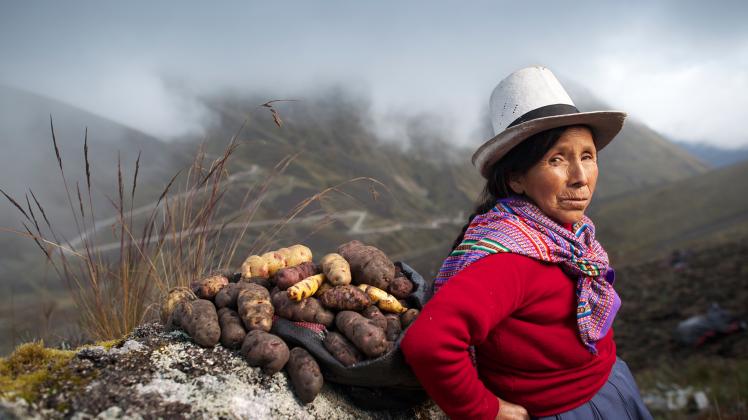 Now, a team of Argentine scientists has identified a defense mechanism with which plants are "on guard" and defend themselves against the pathogenic fungus that caused that disaster and that, even today, represents the main culprit responsible for serious diseases in potato crops.
"Our work opens paths for the future development of more tolerant or resistant plants. This would have a favorable impact on the environment since it could reduce the use of fungicides," said study director Dr. Rita María Ulloa, a researcher at the Institute of Research in Genetic Engineering and Molecular Biology "Dr. Héctor N. Torres" (INGEBI), which reports to the National Council for Scientific and Technical Research (CONICET).
The pathogen is called Phytophthora infestans and produces a disease known as late blight, which can destroy the tubers within two weeks. Using bioinformatic tools, Ulloa and his colleagues identified a sensory protein (called StCDPK7) in potato plants that is induced in the presence of the fungus and, during in vitro tests, modifies the activity of an enzyme (StPAL) that participates in its defensive response. It is as if it were the lookout that awakens the battalion when it sees the enemy.
In light of these results, "we are doing in vitro tolerance tests for Phytophthora infestans infection in control plants, and others in which the gene is overexpressed by the sensory proteins that activate the defense mechanisms. We hope to advance in the development of potato plants resistant to this pest, "said Ulloa, who is also a professor at the Faculty of Exact and Natural Sciences at the University of Buenos Aires (UBA).
The work was published in the journal "Plant Cell Reports" and also signed by Elisa Fantino (first author), Franco Santin and Federico Gabriel, INGEBI, and María Eugenia Segretin, INGEBI and UBA.
Source: CyTA-Leloir Institute
Fuente: http://www.freshplaza.com/article/180626/Argentina-Defense-mechanism-used-by-potatoes-is-identified