Inglaterra: Increased potato planting in UK expected to end
The bounce in UK potato sowings looks poised to go into reverse, Produce Investments said, as it unveiled results showing a recovery in profits, and an appetite for further expanding from its core business in the root crop.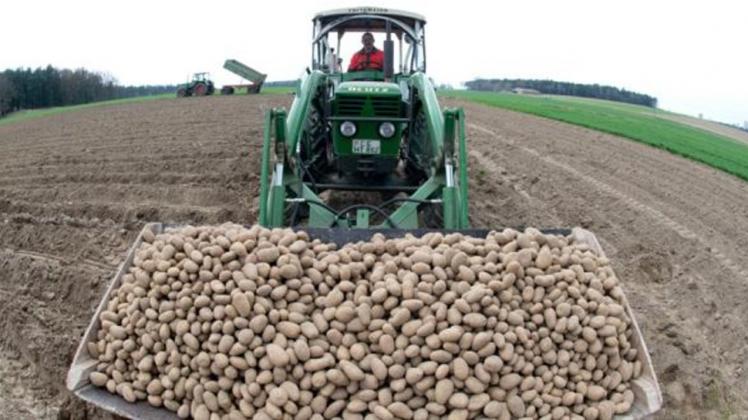 Angus Armstrong, the Produce Investments chief executive, told Agrimoney.com that his "gut feeling" for UK potato sowings for the 2018 harvest was that they would "show a slight decline".
That would follow sowings growth of 4% in both 2016 and 2017, expansion which has, along with improved yields this year, put the UK on course for a harvest this time of 5.7m tonnes – up 6% year on year.
However, output at this level, ahead of domestic needs, looks likely to weigh on values, so depressing sowings prospects ahead, with Mr Armstrong forecasting the potential for "more moderate raw material pricing" compared with 2016-17.
'Turn in the cycle'
Already, average UK prices of non-contracted potatoes have fallen back below £100 a tonne, standing at £94.01 a tonne this week - down 49% year on year, according to the AHDB bureau.
"Because of decent returns, the agricultural mentality is to put more crop into the ground," Mr Armstrong said, although adding that Produce Investments - owner of the Greenvale packing business, one of UK's big three potato suppliers – had not itself followed this trend in its cropping operations.
It now looks like "there has been a turn in the cycle" towards lower potato sowings.
Read more at agrimoney.com
Fuente: http://www.freshplaza.com/article/182309/Increased-potato-planting-in-UK-expected-to-end