Canadá: Potato yields in P.E.I expected to be down after dry weather
The general manager of the P.E.I. Potato Board is anticipating this year's potato harvest to ramp up next week.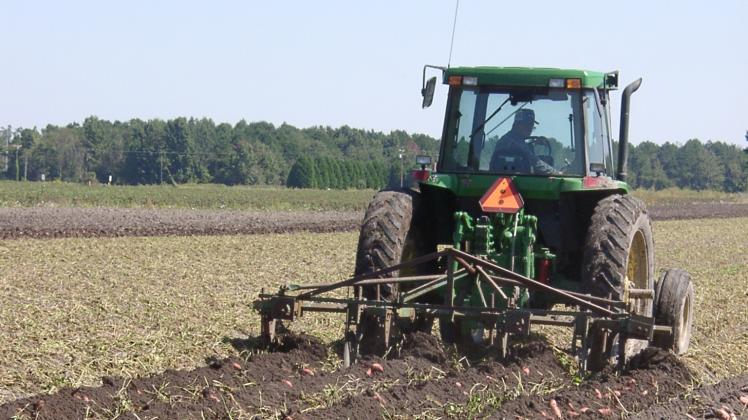 Greg Donald said the harvest has barely started with a limited supply to fresh pack, chip plant and process markets so far, but that' s about to change.
He's anticipating a few more growers getting into their fields this Friday and Saturday, just to test out their equipment, before getting into full harvest mode next week. With the harvest ramping up, the Potato Board put out a notice Thursday urging motorists to be alert for slow-moving farm vehicles, including harvesting equipment and trucks, on Island roadways.
Prince Edward Island family farms, the board notes, produce as much as 25 per cent of the Canadian potato crop. The Island's potato industry creates an economic impact of an estimated $1.065 billion, the board notes, and employs, directly or indirectly, 12 per cent of the Island's workforce.
And for those who are in the fields already, Donald said they had to pull out on Tuesday and last Saturday because it was just too warm.
The potato crop in most areas of the province were impacted by dry conditions throughout July, and those conditions persisted in August, especially in western P.E.I., he said.
Donald said production is expected to be down pretty well right across North Amerca. He said the hot summer impacted yields in places like Idaho, which grows almost as many acres of potatoes as all of Canada. Acreage was also cut in that market, he noted.
With the North American supply expected to be down in comparison to 2016 levels,  Donald said the impact on the marketplace is already becoming clear. "Demand, early out of the gate here, is good, and prices are very similar to where they were at the same time last year, he reported.
Read mroe at journalpioneer.com
Fuente: http://www.freshplaza.com/article/182327/Potato-yields-in-P.E.I-expected-to-be-down-after-dry-weather