Alemania: Bavarian potato harvest at its peak
For the Bavarian potato farmers, it is time to harvest. Although the early potatoes already went straight for sale from the field from July to August, the much larger amounts are now being stored.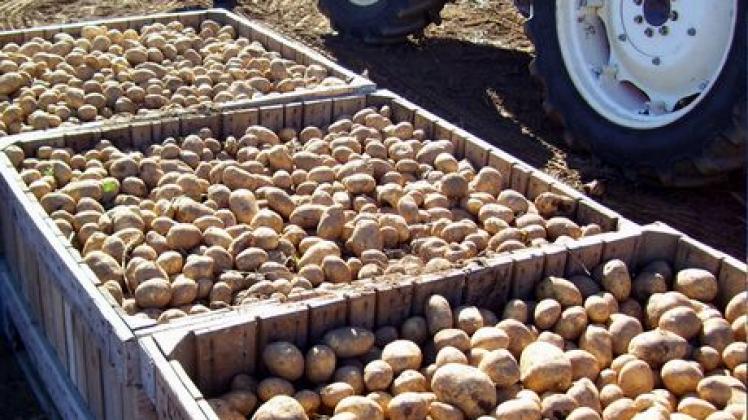 Thanks to a clever storage technique, it is possible to offer consumers regional potatoes almost the entire year long.
"We expect the Bavarian potato harvest will be slightly below average," says Johann Graf, potato expert of the Bavarian Farmers' Association. Although the plantings in spring went mostly according to plan, the following cold snap severely hampered the growth which damaged the early potatoes. The drought after the cold had a similar negative effect. Only the later varieties were able to make use of the good weather conditions in August.
"For the beer season, as well as the potato season, some more sunshine in September would be welcomed with open arms, so the potatoes can develop starch," Graf says.
The Bavarian potato farmers are please with the yield, taste, as well as the quality. The only downside is the current low producer revenue as the result of good harvests in North Western Europe.
Bavaria is characterised by its many potato fields. In Bavaria, 2017 kids of potatoes are grown on about 40,850 hectares. One third of these are starch potatoes. The potato starch is of very high quality and is used in food products and the food industry. On other fields, other potato variants are grown, such as the classic potato and potatoes that are meant to be processed into fries and other potato products.
More information about Bavarian potatoes, such as news articles, the origin of the potatoes, the election of the new potato queen, recipes, maps of Bavaria and more, can be found on www.bayerische-kartoffel.de
Source: Bayerischer Bauernverband (BBV)
Fuente: http://www.freshplaza.com/article/181975/Bavarian-potato-harvest-at-its-peak