Venezuela: Certification of national potato seeds
This week potato producer commissioners from Aragua, Carabobo, Lara, Téchira, Trujilo, Mérida, Portuguesa and Cojedes, attended the certification process of national tuber seeds for fresh and industrial consumption.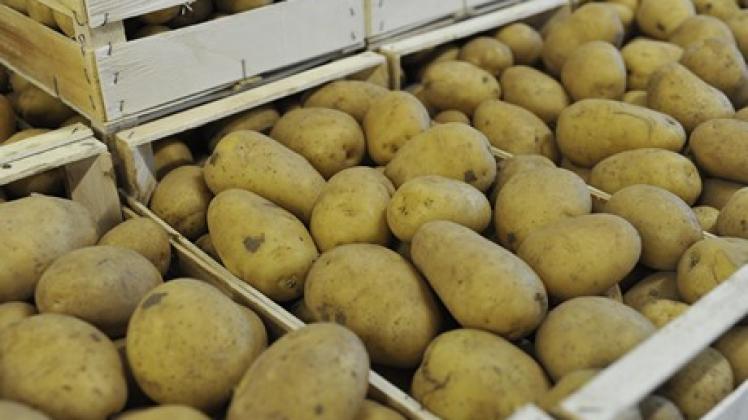 A process carried out by the National Institute of Agricultural Research (INIA) at its experimental station located in Mucuchies, Mérida state. The information was provided by Aldemaro Ortega, president of the Federation of Producers of Potato and Vegetables Venezuela (Fenaphort).
Seed certification is the process of verifying  identity, production, conditioning and quality of this input, according to legally stipulated specifications, which seeks to guarantee to producers and consumers the purity and genetic identity, physiological, health and physical quality of this input.
On September 29, Ortega noted that in addition to observing the seed and potato seedlings certification process for fresh consumption, they saw the incorporation of the Atlantis variety, which is used especially in the national industry. "This species should be brought from Canada, and that is why we welcome the fact that it is being developed by INIA so that agroindustry can count this year with a national product. In the immediate future we will be able to produce about 2,000 tons of Atlantis for the industry," he explained.
Regarding varieties for fresh consumption, called Amarilis and María Bonita, Ortega reported that the cycle will start on November 1st of this year in the state of Carabobo with the sowing of some 520 hectares in which will benefit the zone's 52 producers.
"The harvest that comes out of Carabobo will be delivered to the producers of the states Aragua and Lara, to comply with the cycles and then will be Trujillo," said the president of Fenahort.
The representative of the Federation believes that this "academic and scientific effort being made by INIA will allow producers to initiate a transition process. We will stop being producers dependent on foreigners to generate our seeds, which will allow us to minimize the costs of production since we will be able to pay with local currency and not with debts "
The producers expect to generate 1,500 tons of seeds for the production of the tuber, which would bring a yield of 15,000 kilograms per hectare planted, in a thousand 100 hectares nationwide, between 2017 and 2018.
Source: eluniversal.com
Fuente: http://www.freshplaza.com/article/182495/Venezuela-Certification-of-national-potato-seeds