Polonia: Wet weather complicates Polish potato harvest
The continual rain in Poland over the last few weeks has not only affected the apple harvest, it is also putting this year's potato production and quality at risk.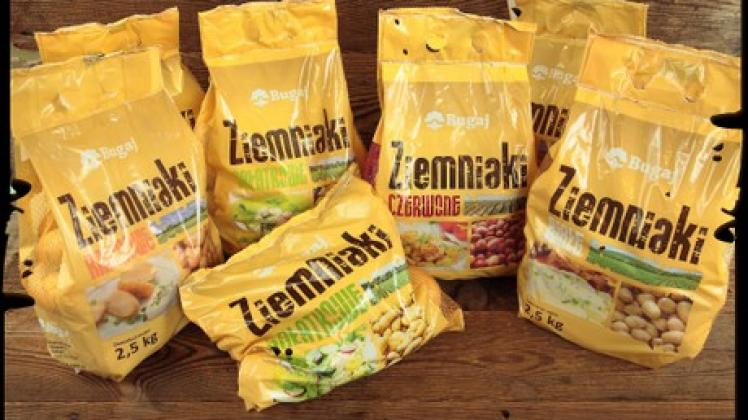 We are in for a challenging year in the potato industry. The weather has been really difficult, with average rainfall above the 40 year average. At the moment it has been too wet in general for most to harvest, with some fields being completely flooded. It is still too early to really say what will happen, Polish weather could change at any time. We are expecting two weeks of good and warm weather so this will definitely help. and once the snow and frost comes it will be too late to harvest the remaining potatoes," shared Lukasz Ostrowicz from Bugaj.
There are also concerns about whether or not the moisture will cause quality issues making it difficult to store the potatoes for later in the year.
The production forecast of the Polish Central Statistical Office, however, says the the total production could exceed 9 million tonnes, a 2% increase compared to the previous season.
"All of this (also the fact that the production in Europe is bigger and there is less demand for the imported ware) has meant that Polish potato producers will probably not be pushing as hard this year to gain the access to EU export, but their main focus will be getting through the season. However, the potato industry in Poland continues to work together to become a stronger industry. There has been a recent push to become more actively involved in Potato Europe, by hosting the event in Poland every 5 years. The application comes after a very successful Polish Potato Days that took place in the end of August this year in Kalinowa in central Poland. It was the biggest potato event ever organised in Poland with 150 exhibitors and more than 10.000 visitors, many of the from abroad," said Lukasz.
The Polish National Potato Association Board also announced earlier this week that it will be holding a two day potato conference on 23 January.
For more information:
Łukasz Ostrowicz
Bugaj
Tel: +48 698 678 536
Email: lukasz.ostrowicz@fhbugaj.pl
fhbugaj.pl
Fuente: http://www.freshplaza.com/article/182958/Wet-weather-complicates-Polish-potato-harvest