África: African farmers welcome more processing plants to add value to potatoes
Commenting on the development, Evariste Bizimungu, a grower of Irish potatoes from Western Province, South Africa said "Research is key to increase production.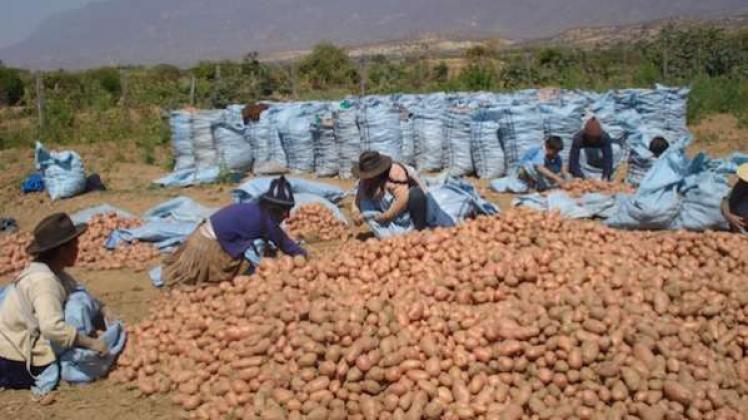 One can harvest about 20 tonnes per hectare, but this could increase significantly with better varieties and extension services."
"We need more processing plants to add value to potatoes, which would also ensure increased farmer benefit," he said, adding that farmers are currently being paid Rwf140 per kilogramme.
To emphasise the importance of high quality and competitive seed, Ntawushobora cited the Kinigi variety, saying it is currently doing well in the market because "it is liked by consumers as well as processing plants compared to others."
He explained that while a kilogramme of the Kinigi variety costs Rwf300, others are at Rwf180 per kilo because consumers do not like them.The Kinigi variety is also liked by farmers because it gives higher yields compared to the other varieties.
Invest in research and development
According to the executive chair of BlackPace Africa, Paul Andrew Olusegun, "Africa should aim for the best by investing in research and development as well as tapping the best brains on the continent and globally to achieve superior returns and develop the potato products Africans deserve".
"We should also collaborate with relevant institutions such as CIP to improve the quality of our potatoes and processing capacity," Olusegun said.
He noted that the two organisations will develop joint research on technical, economic and social aspects of development of new varieties, improved seed systems, processing, markets development.
The project will also promote consumption of potato and sweet potato, sustainable intensification of agro-systems, the relationship between climate change, agriculture and sustainable management of natural resources and fragile agro-ecosystems (wetlands), the official said.
BlackPace enters Rwanda
In August, the BlackPace Africa Group signed a memorandum of understanding with the Rwanda Development Board (RDB), the ministries of Agriculture and Animal Resources, and Trade and Industry to develop the country's potato value chain.
Under the deal, the firm targets a production capacity of 10 million tonnes of potatoes over a five-year period.
When it starts operations, it will process 80,000 to 100,000 tonnes of frozen French fries (at the Kigali Special Industrial Zone-based plant), potato flakes and crisps (at the Nyabihu plant) for regional consumption and other export markets in Africa and the Middle East, under the deal.
BlackPace is a Nigeria and Switzerland-based firm that is investing in the agriculture value chains, including Irish potatoes.
1 rwf + 0.0012 USD
Source: allafrica.com
Fuente: http://www.freshplaza.com/article/183468/African-farmers-welcome-more-processing-plants-to-add-value-to-potatoes