China: Potato sales market polarised
Since the summer, the national market for Irish Potatoes has not been doing well. Following a drop in temperature, the market for Irish Potatoes will soon change its focus to potatoes in storage, yet the price continues to decline.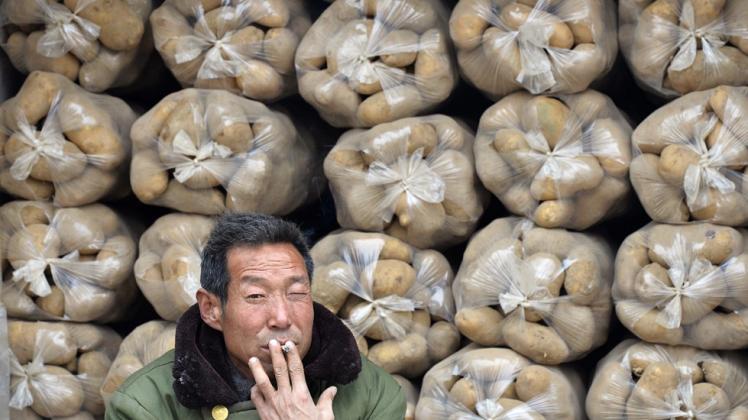 However, in the near future there will also emerge a division between high-quality Irish Potatoes that are easy to sell, and poor-quality ones that are difficult to sell. In the near future the price in the market will be low and the supply of vegetables will be large, and the amount of Irish Potatoes in transport will be even larger. Therefore, the domestic market for Irish Potatoes will continue to be weak.
At present, not even 20% of the supply from north China is absorbed. Last year in the same period it was 30%. In other areas the rate of absorption is also lower than last year, and the pressure will continue to grow. However, these limiting conditions only apply to average potatoes. The potatoes of comparatively high quality obviously enjoy better market conditions and better price conditions. However, as a result of the weather this year, there are extremely few high-quality potatoes in storage. In comparison, the average-quality Irish Potatoes have no competitive edge. The price of Irish Potatoes has already fallen to 1.2 yuan [0.18 USD] per kg, yet in comparison with other low-priced vegetables, the price of potatoes is still high.
Fuente: http://www.freshplaza.com/article/187034/China-Potato-sales-market-polarised