Alemania: "Potatoes not stored under optimal conditions"
The potato traders in northern Germany look back on 2017 with mixed feelings. Although yields were sufficient to meet demand, the quality of the stored lots is in part poor.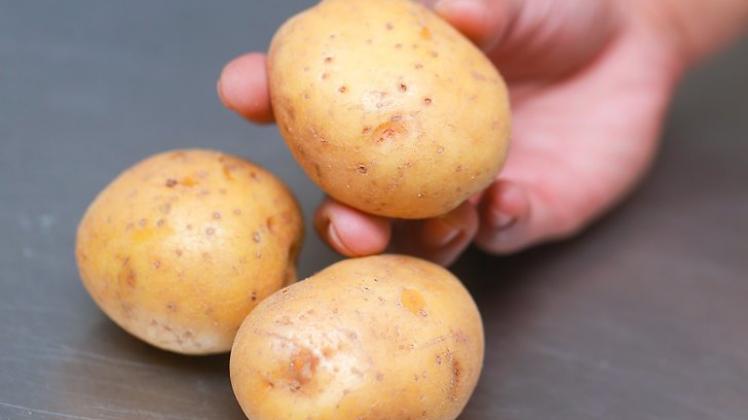 At Lünekartoffel-Vertrieb GmbH & Co. KG, located in the middle of the important cultivation area Lüneburg Heath, the wet autumn weather is still resonating as well. "My gut tells me we're going to see some difficult times," says managing director Michael Kleinlein. 
Wet fields, late crops and mouldy tubers. The 2017 potato year was far from ideal, especially for farmers in northern Germany. "We had to deal with double the usual annual precipitation. From September onwards we hardly had a dry day and therefore the potatoes did not reach the storage rooms under optimal conditions. We already feel the effects and it will be even worse."
Rewarding quality
Although some lots were almost completely rejected, the returns are above average and even better than last year. Accordingly, the current supply is slightly larger than the demand. As a result, the current producer price is quite low at about 11 euros per 100 kg. Also, the Christmas business has hardly led to sales increases, says Kleinlein. "In weeks 50 and 51 we sold between 50 and 60 percent more, but from the 1st of January business is very quiet again. Because of this, actual average monthly sales are almost the same."
To compensate for the scarcity of high-quality tubers to some extent, currently lots are marketed that would not have been brought to market in other years. Compared to the French, the German potato traders hardly differentiate on the look of the produce any more, according to Kleinlein. "The French differentiate much more: pretty tubers are picked out and the worse ones are marketed cheaper. It also occurs here, but not as pronounced as in France where premium goods are sold for a lot of money. Here, good products are hardly rewarded."
Supply of raw materials
Lünekartoffel-Vertrieb GmbH & Co. KG is one of the most important marketing companies in the field of potato packaging; it has been around since 1989. Amongst the usual table potatoes in their standard offerings are the Gala, Princess and Lily varieties. The company has some 60 employees and basically deals with the raw material supply of the Böhmer Group at its respective locations. From the two locations in Südergellersen and Wegeleben-Adersleben, shipments are sometimes sent to Eastern European countries such as Poland and the Czech Republic. The company sources its goods primarily from its surrounding cultivation areas in the Lüneburg Heath region and from the Magdeburger Börde.
Fuente: http://www.freshplaza.com/article/187251/Germany-Potatoes-not-stored-under-optimal-conditions