India: Potato farmers in Lucknow have great harvests, not so great prices
In Uttar Pradesh, potato farmers are facing a twin crisis: they brought in a record yield, but that has led to a slump in rates.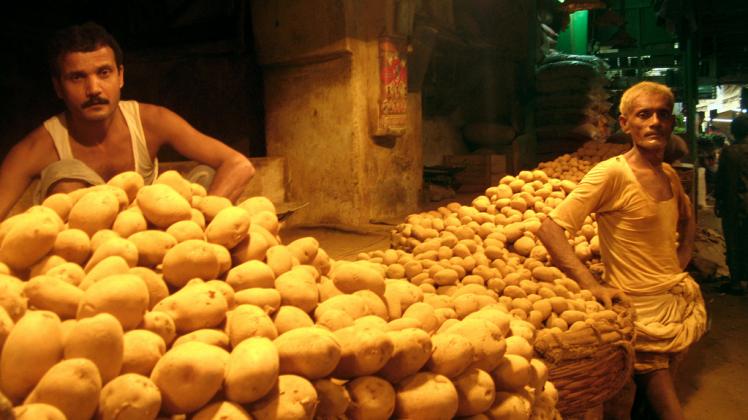 Uttar Pradesh is the largest producer of potatoes in the country and in the 2016-17 season, it broke the previous records, growing 15,5 million tonnes. A record 12 million tonnes was stored in the 1,708 cold storages across the state. But rather than bringing wealth, the bumper crop led to a fall in prices.
The newly elected Yogi Adityanath government launched a market intervention scheme in April, under which 100,000 tonnes of potatoes would be purchased from growers at the minimum support price of ₹487 (6.17 euros) per 100 kgs. However, farmers are not satisfied.
They are complaining about high input costs and low and unpredictable rates. They say the minimum support rate set by the government is too low; the cost of growing a 100 kgs of potatoes comes up to ₹800-900. They are demanding that the minimum support price be increased to ₹1,000.
Secondly, farmers claim the government did not actively purchase their produce as promised. Even in cases where the state purchased the potatoes, the farmers complained that the purpose was counter-productive due to the grading system, under which only the best quality was selected by government agencies. The bulk of average-poor quality potatoes was left with the farmers, who had the option of selling it in the market and dumping the rest in cold storage.
Thehindu.com reports that the state has come up with a proposal for purchasing 200,000 tonnes from farmers under the market intervention scheme for the new season. Once the rates proposed by the state are approved, the Horticulture Department will start buying potatoes from farmers in districts where rates are lower than the minimum support price.
Fuente: http://www.freshplaza.com/article/188661/India-Potato-farmers-in-Lucknow-have-great-harvests,-not-so-great-prices