India: Potato farmers optimistic
WITH the potato harvest and its exports gaining momentum, both farmers and exporters are counting the pluses and minuses of the season that lies ahead.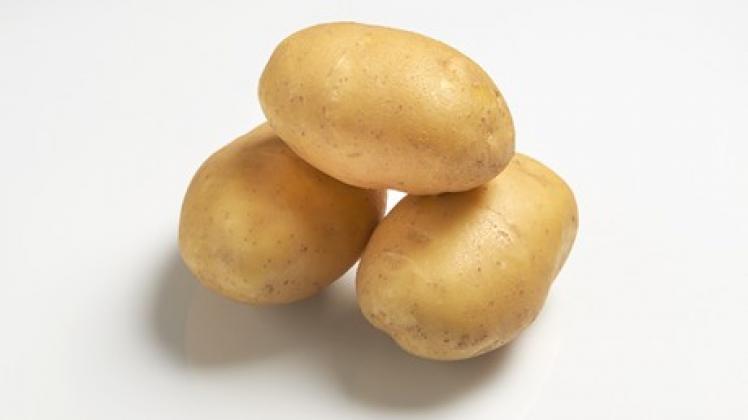 While most of them hope positive factors will outweigh the negative ones in the end, the next two weeks are crucial for domestic prices and export volumes.
So far, the situation seems promising, in terms of both yields and rates. According to official figures, the area under potato cultivation in Punjab increased by around five per cent to 421,000 acres this year.
This gain came owing to better rates last year which helped farmers make some money after two years of big losses.
ADVERTISEMENT
The province expects the yield to go up to 3.8 million tonnes this season from 3.6m tonnes last year on the back of larger acreage.
The farmers, however, put both figures higher, at 450,000 acres and 4m tonnes.
Punjab expects the yield to go up to 3.8 million tonnes this season as area under potato cultivation rises to 421,000 acres
"Only Okara district has sown potatoes on 157,000 acres this year," says Chaudhry Maqsood Ahmad, president of the Potato Growers Association.
All adjoining districts (Kasur, Sahiwal, Pakpattan and Vehari) now form the core potato belt, and the crop is spreading even to peripheral districts like Faisalabad. The Okara market receives well over 30,000 bags a day for the last two weeks, even as the skin of potato is not fully mature, he says.
As for prices, the current rate of a 100-kilogram bag in central Punjab markets ranges between Rs1,200 and Rs1,500, depending on the variety, quality and packing. This is a favourable price in the beginning of the season when prices are usually low.
Two years ago, the rates at this point of time were Rs700 per bag. But prices doubled last year, a trend which has continued this season as well.
At the same time, however, farmers fear a glut in the next two weeks when harvest picks up pace.
They also worry that a surplus crop of around 1.4m tonnes — given the average domestic consumption of 2.5m tonnes and exports of 80,000 to 120,000 tonnes — could take prices down if not disposed of to foreign markets.
One consolation for farmers has always been informal trade with Afghanistan and Iran, which absorb an undefined but massive quantity and help sustains the price, exporters say. However, this informal trade faces two risks this year.
First, Afghanistan, which has of late built new national highways with the help of the United States, has now reportedly restricted the weight of trawlers carrying potatoes to 30 tonnes per truck from 40 to 45 tonnes normally transported from Pakistan.
This has increased freight charges by almost 30 per cent as transporters charge money per trawler, not per tonne.
Second, Afghanistan has started sowing potatoes as well after it has developed local water resources in certain parts of the country. Iran also has had a good crop this year.
How much these two factors will affect Pakistan's potato crop will become clear in the next few weeks. But prospects on the formal side of the trade are brightening up, in terms of both infrastructure and new markets.
In the last two years, many kinno exporters who know the supply and export chain have started setting up their processing units in potato-growing areas.
The number of these processing units has increased to 40 — most of them being built in the last one year. Cold storages have also been set up in central Punjab, some having a capacity of up to half a million bags. These huge infrastructural developments provide massive platform for potato exports this year.
The process is further facilitated by the Potato Growers' Society when it started hosting officials of the federal Plant Protection Department for three months at Okara.
The officials issue phytosanitary certifications required for exports — skipping lengthy and costly inspections, and then unloading and loading at the Karachi port. Practically, this means linking fields directly to the world markets.
The real fears of farmers, however, do not come from market factors but from the government's three-pronged potato policy, which farmers say works against them.
Whenever prices start going up, the government either bans exports or allows duty-free imports from a neighbouring country or unleashes the district administration at the retail sector to keep rates down.
Farmers say they can deal with market realities, but the government should reconsider its policy that ends up throwing a spanner in the works.
Fuente: https://www.dawn.com/news/1388635