Nigeria: Why Katsina potato farmers recorded bumper harvest
Irish potato farmers in Katsina State this year recorded bumper harvest and also enjoyed good market price for the produce.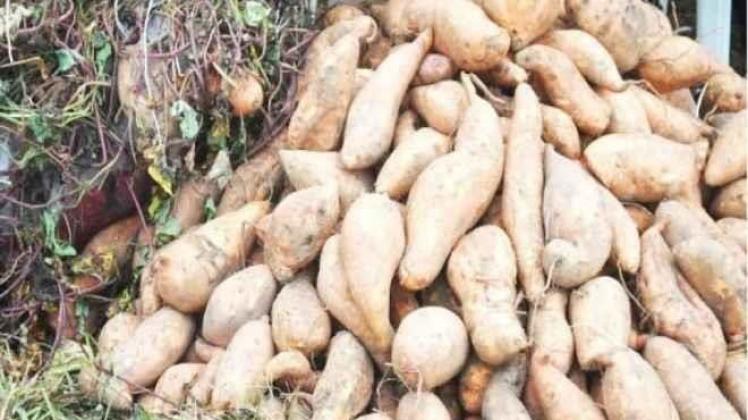 The farmers attributed the good harvest to the use of organic manure on their farms this year instead of the inorganic variety they previously used.
Last year, the farmers suffered poor market price as a result of glut after incurring high cost of seeds and fertilizer.
A farmer in Gwamutsawa, Bakori Local Government Area, Malam Magaji Sallau, said they had come to realize that adequate organic manure was more relevant and economical in potato farming than chemical fertilizer.
"We are making more profit from Irish potato this year because the cost of its production significantly reduced, especially as we used more manure than fertilizer.
"When we started cultivating the crop some years back, we had the notion that the use of adequate NPK fertilizer was the only guarantee to high yields but this year the quantity of manure we used was far more than the NPK fertilizer yet we realised high yield and quality produce," he said.
He added that because they bought less fertilizer this year, their cost of production dropped significantly, paving way for good returns at the end of the production.
Beside the issue of manure, Malam Sallau added that there was no record of any disease or pest attack in the course of their production.
Another farmer from Unguwar Kanawa, Nura Ibrahim, said another factor that favoured potato farmers this year is the price of the seeds which was reduced by almost 50 per cent compared to last year.
"One of our constraints last year was the high cost of potato seeds which we bought at the rate of N40,000 per 100kg bag, but this year, we bought the same bag of seeds at N18,000.
"We source our seeds from far away Jos in Plateau State," he said.
He also explained that potato farming, which was first practiced in some communities of Bakori Local Government Area, has now become a reliable investment spreading to other local government areas such as Kafur, Danja and Funtua.
"Irish potato farming is fast becoming an investment venture not only in Bakori Local Government Area, but in some communities of Funtua, Danja and Kafur LGAs, especially with the rate at which our youths are embracing irrigation activities in the state," he added.
He expressed happiness that the price is stable with a 100kg bag going for N10,000 to N13,000 at the farms depending on the quality of the tubers while in the market it could fetch up to N15,000 due to the involvement of middlemen.
Our correspondent observed that many of the farmers prefer to take their produce to markets in Kaduna, Abuja and sometimes Lagos for better prices.
Fuente: https://www.dailytrust.com.ng/why-katsina-potato-farmers-recorded-bumper-harvest.html