EEUU: Wisconsin Potato & Vegetable Growers Association elects new board president
In a brief session following the Wisconsin Potato & Vegetable Growers Association Annual Meeting on Feb. 8, in Stevens Point, the board of directors elected Josh Mattek of J.W. Mattek & Sons Inc. as 2018 WPVGA president.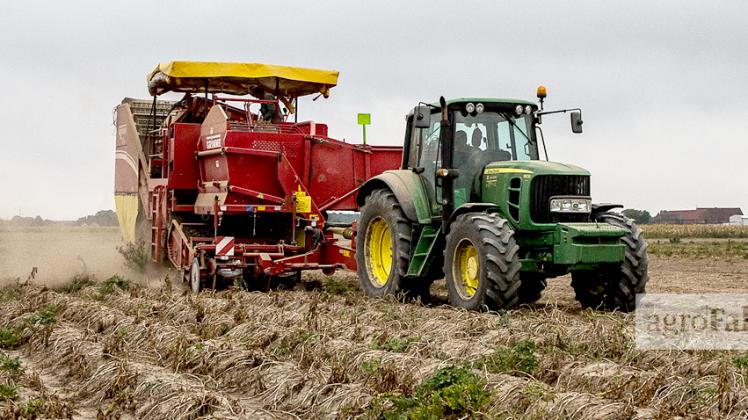 Mattek succeeds Eric Schroeder of Schroeder Bros. Farms, Inc., who served as board president in 2017.
Gary Wysocki of Wysocki Produce Farm was elected vice president; Rod Gumz of Gumz Muck Farms LLC was elected secretary; and Wes Meddaugh of Heartland Farms Inc. was reelected as treasurer.
In addition to the four board officers, the rest of the WPVGA board of directors includes Mike Carter of Bushmans' Inc.; Mark Finnessy of Okray Family Farms; Bill Guenthner of Guenthner Farms Inc.; Eric Schroeder, who remains on the board; and Eric Wallendal, the WPVGA grower at large of Wallendal Supply Inc.
In the election, Guenthner, Carter and Wallendal replaced Ron Krueger of Eagle River Seed Farm LLC, Steve Diercks of Coloma Farms Inc. and Andy Wallendal of Wallendal Supply Inc., who have completed their terms. Gumz was reelected as in incumbent.
The WPVGA associate division board of directors elected Casey Kedrowski of Roberts Irrigation to be its president for 2018. Kedrowski replaces Sally Suprise of Ansay & Associates, who completed her second term on the associate division board. The rest of the officers for 2018 include: Joel Zalewski of Insight FS (vice president); Cathy Schommer of Compeer Financial (secretary); and Rich Wilcox of BMO Harris Bank (treasurer).
Kedrowski and Nick Laudenbach of Fencil Urethane Systems Inc. were incumbent associate division board members who were re-elected to the board for their second terms. Newcomers elected to the board were Wilcox and Chris Brooks of Central Door Solutions. They were elected to replace Suprise and Zach Mykisen of Big Iron Equipment Inc., who completed their second terms on the board. The other WPVGA associate division board members include Paul Cieslewicz of Sand County Equipment and Kenton Mehlberg of T.I.P. Inc.
Fuente: http://www.producenews.com/the-produce-news-today-s-headlines/23463-wisconsin-potato-vegetable-growers-association-elects-new-board-president