Irlanda: Potato promotional campaign delivers results
A reversal in potato consumption trends since 2012 sees sales of the crop reach close to 2007 levels. Lorcan Bourke of Bord Bia stated at the 2012 National Potato Conference that if the market was allowed to continue to freefall, potato sales over th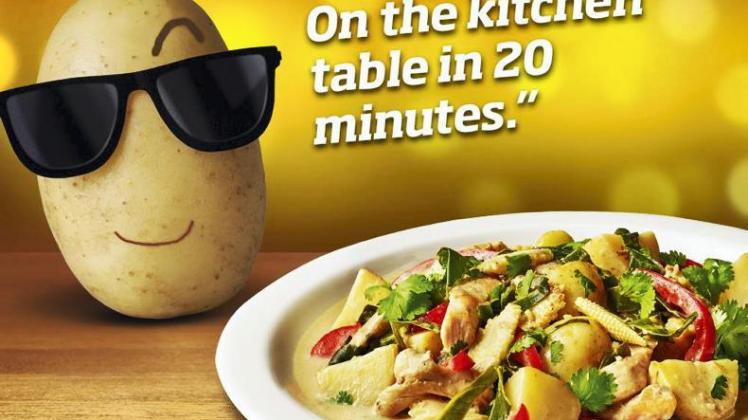 A combination of misconceptions around the health benefits of potatoes, bad press for carbohydrates, new generations with different eating habits and the unexciting image of the root crop were just a number of the reasons why potato consumption had fallen over the past decade.
From that point onwards, the industry united and developed a targeted promotional campaign with the aim of reversing this trend in potato consumption. A total of budget of €1m was allocated for the project in Ireland which was co-funded by the European Commission, Industry and the Department of Agriculture, Food and the Marine.
The campaign
The current potato promotion campaign 'More than a bit on the side' which is jointly run by Ireland and the Britain was developed by London-based PR and marketing agency, Kindred. The strategy was simple, to promote potatoes as a healthy, versatile and contemporary choice.
The three-year intensive marketing campaign was launched in 2015 and consisted of developing Irish potato recipes with accompanying health and nutritional information, a dedicated website where these recipes can be accessed free of charge, promotional videos, posters, developing content with local and national press, developing a social media presence and much more.
The results
Chris Linsell, client service director of Kindred described how the campaigns key performance indicators were virtually all exceeded.
For example, over 28m people were reached in Britain and Ireland between the poster campaigns, over 9m were reached through press advertising and a further 9m were reached through their digital marketing campaign.
Through independent tracking of consumer attitudes, awareness and behaviour it was found that 53% of consumers believed potatoes had greater health benefits than they had initially thought before the campaign, 77% believed potatoes could be used in more recipes and 39% agreed they would eat more potatoes.
Has consumption risen?
Based on Kantar data, Irish household fresh potato purchases have moved from 175,000 tonnes per annum in 2015 to around 210,000 tonnes per annum. It was acknowledge that this shift in potato consumption could not be entirely attributed to the marketing campaign.
Weather, supply, price and many more factors have had an impact on these trends over the past six years. However, this was no doubt that the marketing campaign played an important in reversing the trend.
Key consumer purchasing stats
98% of the population are buying potatoes.
The average household consumed 125kg of potatoes in 2017.
Potatoes are bought once every one second in Irish retailers.
11% of all shopping trips includes the purchase of potatoes.
2.5kg-7kg bags of potatoes are increasing in popularity.
Roosters remain the dominant variety but are slipping in market share.
Golden wonder has seen significant growth year-on-year.
Fuente: https://www.farmersjournal.ie/potato-promotional-campaign-delivers-results-349525