Canadá: Potato market set to tighten as Ontario harvest approaches
Potato growers in Ontario are currently eyeing an excellent crop, as conditions have been excellent.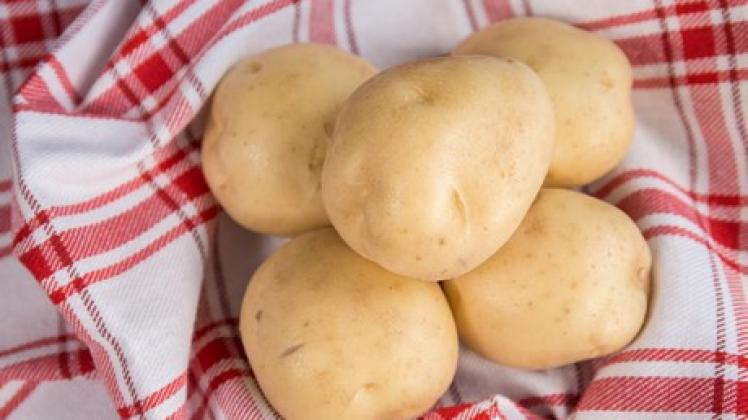 The harvest won't be starting for another couple of months, but so far, things are looking good. Growers have noted that the weather has provided just the right amount of everything required for a good potato crop. 
"We have been busy planting and now waiting for the harvest which will start at the end of July, beginning of August," said Quinton Woods of Gwillimdale Farms. "The start usually depends on the weather because if it is still too hot, we will delay it by a week or two. Currently, the ground is looking very nice. There has been some heat along with the right amount of rain which has resulted in perfect growing conditions. The plants are all four to six inches tall, and are of uniform height. At this stage, we're looking at a good crop, however things can always change so we are mindful of that." 
Market favorable
The market on potatoes is moving along nicely as storage product is starting to dwindle. There is still a good amount of supply available, however the end is in sight and growers expect an upward turn in the market in the weeks leading up to the harvest.
"We expect storage supplies to get tighter over the next few weeks," Woods predicted. "The exchange rate has meant that the cost of importing potatoes into Canada has risen, which has made it more difficult for receivers in Canada. In the next month and a half, prices are expected to increase as supplies diminish, before falling again once volume starts coming in from the Fall harvest."
Woods noted that demand for potatoes has been strong, particularly for the Yukon Gold. "At Gwillimdale Farms, we grow round whites, reds and Yukon Gold," he explained. "There are not a lot of whites left in the market, so we are not facing much competition. The market is good as a result. The demand for Yukon Gold has been huge year over year, because we grow the true Yukon Gold variety. Although they are an older variety, they have a sweet taste and contain a good starch content. They are an excellent, versatile potato and you can do anything with them. Some of the newer yellow varieties are bringing some competition, because they are higher yielding, however customers remain loyal to the Yukon Gold and come back to it because of its excellent flavor profile and texture."
Moving into smaller bags and specialties
Gwillimdale Farms has recently installed a new packing line which enables it to pack potatoes into smaller sized poly bags. The company says it's an important step for them, as they diversify away from the traditional large paper bags which they will continue to offer. With the capability to pack smaller poly bags, it means that Gwillimdale Farms is able to offer customers greater variety.
"With our new packing line, we are converting more of our 50lb paper bags to smaller poly bags, with sizes including 5lb, 2lb and 1lb," Woods shared. "This allows us to offer more options, as well as being on trend with what consumers and retailers are asking for. We also have the clean white skin potatoes and the poly bags allow for us to show them off, rather than them being hidden in the paper bags."
Woods added that the company has seen excellent growth in the specialty potato category. "We have seen strong growth in varieties such as fingerlings, as well as blues and purples," he said. "We are also getting into the creamer potatoes, offering them in 1.5lb and 2lb packs. Currently, our focus is to continue to support our marketing efforts and working with our retail partners." 
Fuente: http://www.freshplaza.com/article/195689/Potato-market-set-to-tighten-as-Ontario-harvest-approaches