Rumania: Record potato yield in Harghita County
Compared to previous years, this year's potato production in Harghita County is surprisingly good. Thanks to the rare warmth recorded in the right period, growers have already been able to start harvesting.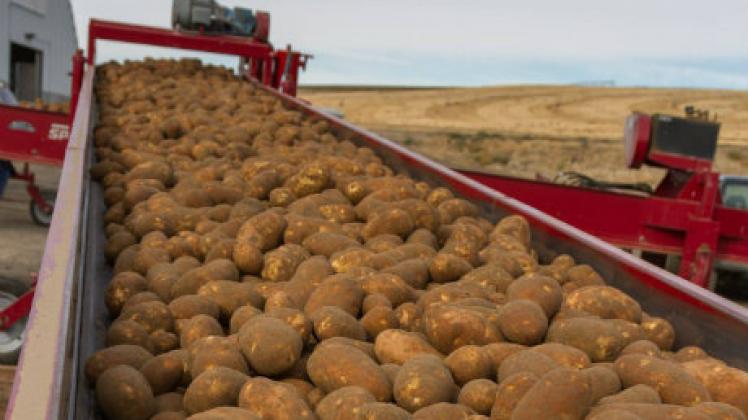 This year, each hectare is yielding about 26 tonnes of potatoes. Over the last decade, 2004 had been the most prominent year in this regard, with 23 tonnes of potatoes per hectare, but the annual average is 19 to 20 tonnes.
Jenő Török, head of the Agriculture Directorate of Harghita County, explained that "this year, every factor shaping the potato production has been good. In recent weeks, the weather was very hot, which helped to speed up the development, but at the same time, the amount of precipitation was good and it came just in time. The weather was particularly good at Alcsík and Felcsík, with about 120 litres of rainfall per square metre. The average is usually 90 litres. In Gheorgh, however, there was a drought, with only 60 litres of rainfall, so the potato production volume in that area is closer to the long-term average."
Fuente: http://www.freshplaza.com/article/180676/Romania-Record-potato-yield-in-Harghita-County