EEUU: Idaho potato production drops 19% but growers expect better prices
Idaho has bounced back to a more normal potato crop this season from its bumper crop last year.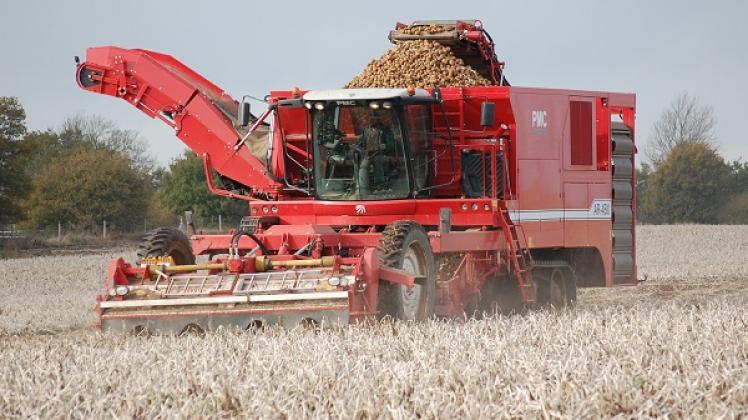 Last season, Idaho had more potatoes available for the fresh market than any other year in its history, said Ryan Wahlen, sales manager for Pleasant Valley Potato, Aberdeen, Idaho.
The United Potato Growers of Idaho reported that planted acreage statewide is down nearly 15,000 acres, from 322,629 in 2016 to 307,776 in 2017.
Total fresh potato production in Idaho last season was 38.2 million cwt., according to the group. This season, it's estimating production between 31 million and 32.5 million cwt. — a potential decrease of nearly 19%.
Additionally, Idaho potato growers have experienced harvest delays due to rain and cold temperatures. Wahlen said the delays haven't translated into quality concerns.
"We expect that, as harvest finishes, shippers will realize how much lower yields were this season compared to last season and will adjust their pricing to reflect their reduced inventory," he said. "The 15,000-acre decrease in potato acreage coupled with the lower yields we've experienced should translate to better grower returns this year."
Fuente: http://www.freshplaza.com/article/183538/US-Idaho-potato-production-drops-19-procent-but-growers-expect-better-prices