Nepal: Lack of market troubles potato farmers in Jumla
Potato farmers of Patarasi Rural Municipality in Jumla district are worried as their produce is not getting market as expected. As a result, farmers have been keeping their produce stored at home.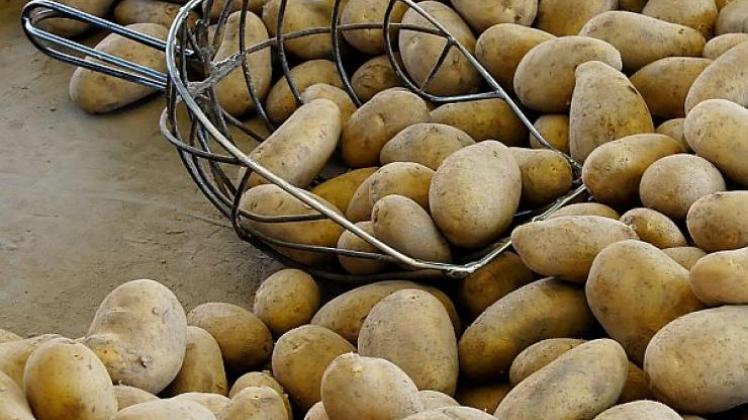 Patarasi is a pocket area of potato in the district. Tara Bahadur Bohora, a farmer from Machaur of Patarasi, has produced seven quintals of potato this year. However, he has hardly sold one quintal in the market. Tara's wife Lalsari Bohora regularly carries potatoes to the district headquarters to sell, but she often returns home empty-handed, being unable to sell them for a decent price.
Bohora couple is just a representative of the village families who are finding it difficult to sell potatoes at market. Almost every day, most of the farmers from Patarasi reach the district headquarters to sell potatoes, only to be disappointed.
Laxmi Bista, a farmer from the rural municipality, said that she has produced four quintals of potato this year. But she has been storing them all at her house.  
Hoteliers, the major buyers, seek to purchase potatoes at a very low price. Currently, potatoes generally sell for Rs 20 per kilogram, but sometimes the farmers have to sell it for as low as Rs 15.
"It is a trouble to keep huge quantities of potato at home," Bista told Republica. She further said that it was not possible for the family to consume all potatoes by themselves if it was not sold in the market. The stored potato is at the risk of decaying.
Patarasi Rural Municipality produces more potatoes than other areas of the district. However, the local stakeholders seem indifferent toward the farmers' problems. After the local level elections, locals of the area believed that their problems would be solved by the local representatives. But the rural municipality is yet to establish a collection center, despite repeated requests from the farmers.
Ramdatta Rawal, president of Jumla Chamber of Commerce and Industries ensured that the chamber would work effectively to start a collection center for the collection and management of vegetables. He has also urged the local levels to take an effective action for potato marketing.
All the seven rural municipalities in Jumla district have several pocket areas of apple, potato, beans and other vegetables. But all these agricultural produces lack proper market.
Fuente: http://www.myrepublica.com/news/36470/?categoryId=37