Filipinas: DA completes P12-M 'potato project' for Benguet farmers' group
BAGUIO CITY – The Department of Agriculture-Philippine Rural Development Project (DA-PRDRP) in the Cordillera region has recently turned over a PHP4.1 million greenhouse and storage facility for potato planting materials to a farmer's cooperative in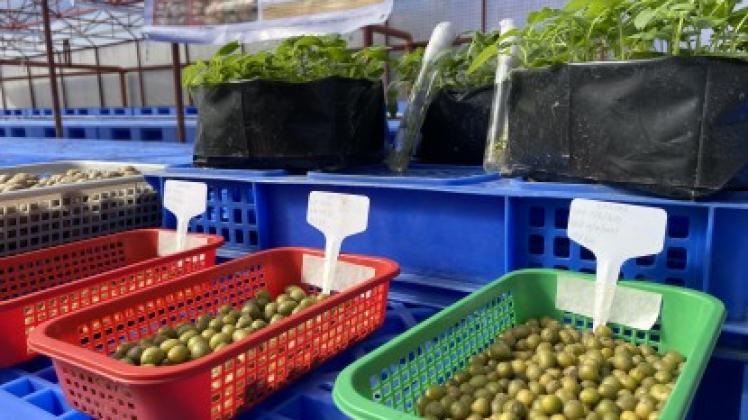 Elvy Taquio-Estacio of the PRDP-CAR Information, Advocacy, Communication, and Education Unit, in a text message on Thursday, said the facility was turned over to the SRT La Trinidad Cooperative of Benguet on January 11.
This completes the PHP12.28 million assistance of the DA-PRDP to the cooperative.
Aside from the greenhouse structure, several farm equipment, supplies, a delivery truck, and working capital were earlier turned over to the cooperative in March 2021.
The cooperative also entered into an agreement with the Benguet State University (BSU) for a technology transfer project on the propagation of quality planting materials.
It is the second facility established in the region through the DA-PRDP with the help of the farmers' cooperative that will address the use of recycled and imported planting materials by producing potato tuberlets for planting.
"In reference to the white potato Value Chain Analysis (VCA), the enterprise will address constraints on the limited supply of quality and certified planting materials, limited local seed producers, illegal entry of uncertified seeds, and lack of seed production support facilities," she said.
The SRT cooperative's potato tuberlets production and marketing sub-project with its initial assistance from the DA-PRDP provided in March 2021 worth PHP12.28 million is shared by the World Bank thru a loan by the national government, the national government through the DA, the municipal local government of La Trinidad, and equity in kind from the cooperative.
Estacio said a similar facility was also established in Bauko, Mountain Province in 2021 with the help of the DA-PRDP.
"White potato is one of the priority commodities of Benguet aside from coffee, aromatic and pigmented rice, ube, and highland vegetables. White potato is also one of the priority commodities of Mt. Province," she said.
Estacio said the enterprise is seen to enhance potato production aside from providing additional livelihood opportunities.
Estacio, representing SRT board chairperson Freddie Langpaoen, thanked DA-PRDP, the MLGU, the contractor, and the members of the cooperative, for their contributions from the preparation stage up to the approval and implementation.
He also thanked the Northern Philippine Root Crops Research and Training Center (NPRCRTC) of the Benguet State University (BSU) for providing the necessary technical assistance for this enterprise.
"We will strive to implement this enterprise for it to flourish and ultimately benefit everyone," said Langpaoen.
In his message, La Trinidad Mayor Romeo Salda said that farmers will not rely anymore on imported potato planting materials because of the development of facilities that will address the gap.
"Once you start operating your business, your focus should not solely be on the financial aspect but the quality service that you are going to give," Mayor Salda said.
DA-PRDP Regional Project Coordination Office-CAR (RPCO-CAR) I-REAP Component Head Jocelyn Beray complemented the cooperative for their efforts, patience, and sacrifices that led to the completion of the enterprise subproject.
The DA-PRDP projects are aimed at improving the quality of life of people especially in far-flung areas thru infrastructure development or livelihood projects of groups and organizations that will eventually lead to an improved economic condition of the members. (PNA)
Fuente: https://www.pna.gov.ph/articles/1165323