Nepal: Panchthar aims at becoming self-reliant in potatoes
Panchthar district is one of 14 districts of Province No. 1 in the eastern hilly region of Nepal. The district produces potatoes worth millions of rupees annually, is making efforts to become self-reliant in the vegetable.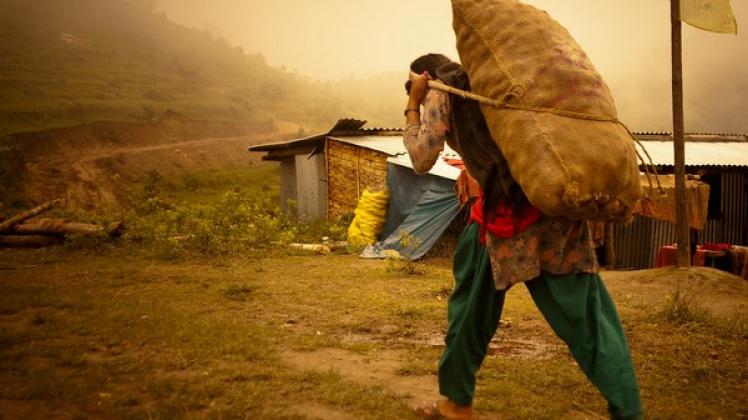 This would make the farmers in Phidim Municipality, Falgunanada, Phalelung, Yangbarak Rural Municipality, hilly and upper hilly region self-reliant in potato production.
Potatoes grown in the higher altitude region are considered more delicious and have attracted the customer's attention. Vegetable traders, buyers have been visiting the farmlands to purchase the product in the district. With the rise in demand of the vegetable, farmers have been busy working on their farm. A majority of Panchthar potatoes are either consumed or used as seed for farming purpose. Last year, a total of 10,658 tons of potatoes were produced in the district.
One of the farmers, Subash Mukhiya said that with the onset of the winter season, the majority of farmers in the district are busy selling their stored potatoes. A local farmer added: "Although the production of the vegetable was low compared to last year, farmers got a good price for their product."
According to thehimalayantimes.com, some customers seem to prefer the 'Rato Allu' (red potato) grown in Pauwabhanjyang, Ithung, Gumbadanda, Pauwasarata and Chamfula region in the district.
Fuente: https://www.freshplaza.com/article/9150273/panchthar-aims-at-becoming-self-reliant-in-potatoes/