EEUU: Washington State, Skagit County potato farmers recovering from losses
Potato farmers in Skagit County suffered big losses last fall after they were unable to harvest some of their crops as a result of early and heavy rainfall.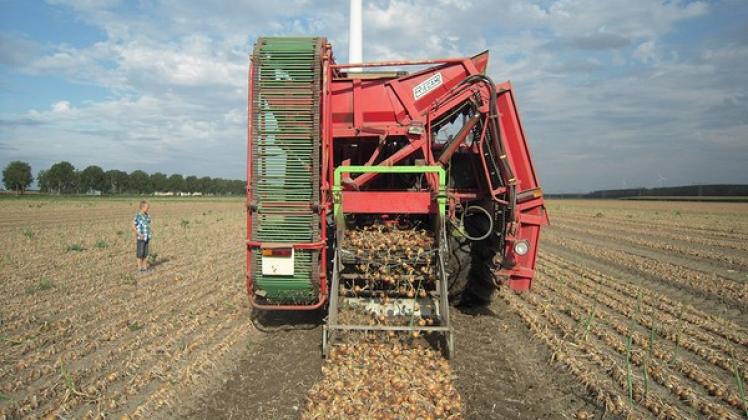 An estimated 2,000 acres of potatoes -valued at $3,000-$5,000 an acre- went unharvested this season, said Don McMoran, director of the Washington State University Skagit County Extension. He estimates farmers' losses added up to between $5 million and $10 million. He said it's common for farmers to not harvest some acres each season, but that 2,000 acres is rare.
Darrin Morrison, of Morrison Farms south of Mount Vernon, said an unusually wet September -and a storm early in the month that dumped up to 2 inches of rain in a few days- was a setback for growers: "It saturated the soil and we didn't have a cushion to take normal rains we get (later in the fall)."
He said his farm left about 45 acres unharvested, but he knows another grower who was unable to harvest more than twice that amount. Losing an estimated $5,000 an acre is a huge financial hit to farmers, he said. "It's probably going to prevent us from upgrading equipment (this year)," Morrison said. "It's not going to ruin our farm. It's a bigger impact for growers that had 100 (unharvested) acres or more."
McMoran said farmers are also worried about the condition of the potatoes they harvested that are sitting in storage. "When you harvest under wet conditions, you're going to have the potential for more disease concerns."
As reported on goskagit.com, potatoes are the county's most valuable crop, bringing in about $60 million to growers annually, according to extension statistics. About 12,000 acres are planted each year.
Fuente: https://www.freshplaza.com/article/9192450/washington-state-skagit-county-potato-farmers-recovering-from-losses/