Afganistán: Afghanistan produces over 855,000 tons potatoes last year: gov't
Afghanistan harvested 855,395 metric tons of potatoes in all farms across the country in 2020, the country's Ministry of Agriculture Irrigation and Livestock announced on Sunday.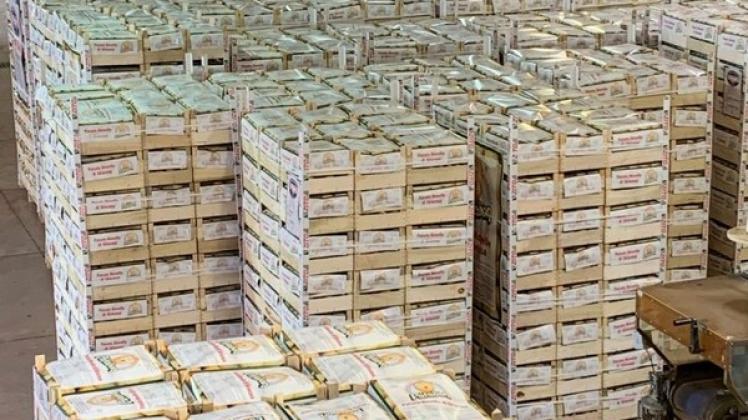 Most potato fields are located in Bamyan, Maidan-Wardak, Logar, Ghor, Herat, Farah, Baghlan, Balkh, Faryab, Jawzjan, Nangarhar and Kunduz provinces. The area under potato cultivation reached 53,674 hectares last year," the ministry said in a statement.
"Potatoes are those vegetables which have numerous customers to consume. As a result of the efforts of experts and farmers, a great difference has been unveiled compared to the past in quantity, price and quality of potatoes," the ministry said.
The ministry also built thousands of zero-energy cold storages to store potatoes in different provinces, it said.
The agro-climatic conditions of Afghanistan are ideally suitable for good quality potato production. Potatoes are a significant commodity for the country, with a strong deomestic market and a seasonlly fluctuating import and export market.
The Afghan government has taken measures to invest in agricultural sector to further create job opportunities for people and to boost economy in the land-locked Asian state. Enditem
Fuente: http://www.china.org.cn/world/Off_the_Wire/2021-05/02/content_77460476.htm