Australia: Tasmanian potato growers push for price increases
Last month, Tasmanian potato growers unanimously rejected Simplot's price offer. They are still working to negotiate a new contract.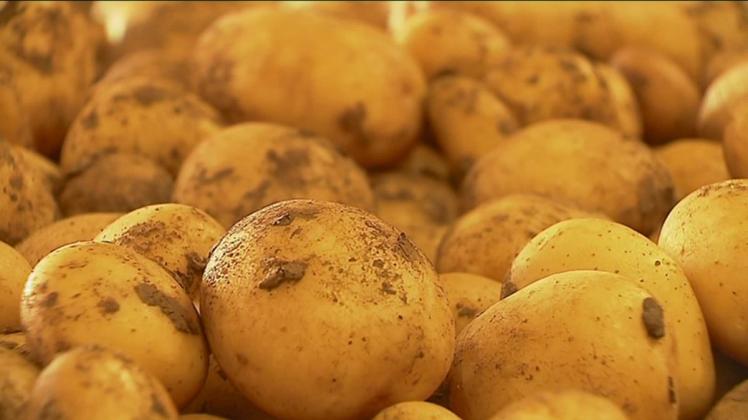 The company was offering a price increase of 2 cents a kilogram, or $20 a tonne for the upcoming season
But Thirlstane grower Matt Ryan said Simplot was the processor stuck in the middle between the growers, consumers and retailers: "There needs to be a line drawn in the sand with the retailers educating consumers that food doesn't have a value other than a low price. It's time that the consumers were made aware that there can't be sustainably in a constant downward spiral in food prices in Australia. It just cannot continue. There needs to be recognition from the supermarkets of the true value of food production in this country."
He said supermarkets were all about "taking the Australian supply but wanting it at the Chinese price. We have a certain set of standards and conditions that we expect in this country, and we need to be rewarded, so there is some sustainability and value at the bottom end of the supply chain; otherwise it's just not going to work, and it will collapse."
"Unfortunately we are in an environment where the bottom end of the supply chain, whether you're a dairy farmer or a chicken producer or a potato grower, you're constantly being squeezed through the supply chain and being expected to subsidise low price points, to the consumer at the retail end; it just can't go on."
"There will always continue to be other opportunities in a place like Tasmania, which has a mild climate and good water resources and soils," he said. The growers are asking for an extra 4c/kg, or $40/tonne, to cover rising costs.
"The problem is that it gets magnified through the supply chain when it gets to the retail end... the proportion of value that gets passed down through to the farmer for the food that people consume is quite small," he said.
Simplot has recently invested $39.3 million and secured a $12 million grant from the federal government for an expansion of its potato processing plant at Ulverstone, Tasmania.
"It's good to see investment, and it's good to see Simplot recognise a future in Tasmania," Ryan said. "Yes, they're a big company, yes they're a multinational, and yes they made over $60 million last year, but they also had a turn-over of well over $1 billion. In terms of the amount of profit they're making relative to their turnover, needs to be taken into consideration, and to be fair, the squeeze comes from above them."
Source: goodfruitandvegetables.com.au
Fuente: https://www.freshplaza.com/article/9131462/australia-tasmanian-potato-growers-push-for-price-increases/