Canadá: Renaissance of Erin potato growing came in 1920s
The following is a re-print of a past column by former Advertiser columnist Stephen Thorning, who passed away on Feb. 23, 2015.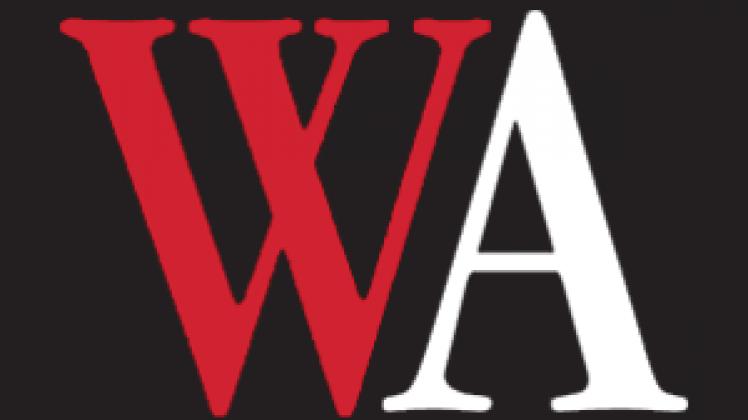 Some text has been updated to reflect changes since the original publication and any images used may not be the same as those that accompanied the original publication.
For most of Erin Township's history, potato growing was a major cash crop.
Early settlers discovered that potatoes grew well in the sandy loam soil so prevalent in Erin.
The completion of the Credit Valley Railway through the township in 1879 offered convenient loading points at Erin village, Orton, and particularly Hillsburgh, for the shipment of potatoes to distant markets.
The 1881 report of the Agricultural Royal Commission notes that about 1,000 acres, or roughly two per cent of the township's arable land, was devoted to potatoes. The railway's impact had not been felt fully at this point.
Potato acreage increased through the 1880s. Though labour intensive and increasingly vulnerable to a new arrival, the Colorado beetle, potatoes offered the township's farmers a cash crop when the general outlook for farming was not very rosy.
By 1890, grain and commodity dealers handled large volumes of potatoes at the Hillsburgh and Erin stations each fall. At Hillsburgh, F.W. Royce added a potato cellar to his elevator operation during the 1890s, and was soon the ranking potato exporter in the township.
In the years immediately after 1900 potatoes slowly declined in Erin. Two reasons are important. With prices generally on the rise, farmers shifted increasingly to cattle and grain. Secondly, Erin's potatoes had lost their name for quality, and had become difficult to sell outside the area at a good price.
Several growers acquired careless practices and failed to cull out rotting and inferior potatoes from their shipments. There were no grading standards in place, and a bad experience could alienate buyers against the product of a particular locality.
Canada experienced a period of commodity shortages and price inflation following the First World War. In many respects this was good news for farmers. For a time their incomes rose more quickly than their expenses, and they could easily pay off their mortgages and bills with inflated dollars.
Perishable commodities rose most quickly. Potatoes had sold in the range of 75 cents to a dollar per 100-pound bag for most of the war period. In the winter of 1919-20 the price jumped quickly to the $1.50 range, and rose steadily in the latter part of the winter to peak at $5.25, making them a luxury item on most tables.
It seemed too good to be true. As Erin's farmers waited for the snow to melt in 1920, dozens of them planned to put in potatoes that year. With the aid of R.H. Clemens, the energetic Arthur-based provincial agriculture representative, a group of growers banded together to form the Erin Potato Institute.
The new organization's goal was to improve the quality and quantity of potatoes grown in the township. Despite bad weather and the influenza epidemic, the institute drew good crowds to full-day information programs at Hillsburgh and Erin on Feb. 23 and 24. The speakers included W.J. Cooke, a successful commercial potato grower from the Kingston area, and J.M. McNaughton, manager of the United Farmers' Co-op in Orangeville, which had shipped potatoes profitably the previous two seasons.
Faculty of the Ontario Agricultural College (OAC) took a great interest in the organization, and four of them also spoke.
Several speakers noted that Ontario was the only jurisdiction among major potato producers that had no government standards for grading. Local growers had viewed standards as a nuisance, but the result was that Ontario potatoes sold at low prices due to their unknown and inconsistent quality. They were "a joke on the market," declared one speaker. The OAC men discussed cultivation and fertilizing techniques to raise yields.
McNaughton advised farmers to grow no red potatoes because consumers shunned them despite their quality. He urged growers to stick with the popular Irish Cobbler, Green Mountain, and New Yorker varieties.
The farmers went home with new information on planting their crop, and an invitation to attend another meeting in late spring on the shipment and marketing of potatoes.
The Erin Advocate backed up the renewed interest in potatoes with a series of information columns, giving detailed instructions on the use of formaldehyde to disinfect the seed, proper cultivation practices, fertilizing advice, and the use of sprays to combat rot and blight.
R.H. Clemens, the provincial agricultural representative, had more ideas. In early May he organized the Erin Potato Club, for youngsters aged 10 and over. He supplied them with a peck of seed potatoes, and instructions for the plot. It was to consist of four rows, planted on 30-inch centres. The plots and harvested potatoes would both be judged in the early fall. Altogether, 30 young people signed up.
There are no firm figures for Erin's potato acreage in 1920, but it seems to have been at least 4,000 acres. In any case, the crop was several times as large as it had been in previous years. Mechanization helped a great deal. Local implement dealers advertised equipment for planting, spraying and harvesting. The "O.K." line seems to have been popular in Erin in those years.
Serious farmers had concluded that spraying against rot, blight and Colorado beetles was necessary to achieve a profitable crop. The main weapons in their arsenal were Bordeaux mixture and Paris green, both of them vile, potent mixtures containing copper sulfate and arsenic.
After the seed potatoes were in the ground, a group of the potato farmers continued their meetings during the summer. Their chief subject was the development of a shipment and marketing strategy. An outcome of these meetings was the formation of the Hillsburgh Co-operative.
In September 1920, the new Co-op announced the purchase of Fred Royce's business in Hillsburgh, which included the grain elevator, potato cellar, coal sheds and a store. Royce agreed to remain as manager for six months. He would handle the 1920 potato crop, grading and shipping the tubers, while he trained his replacement. The new man, Waldie Stern, sold his Concession 10 farm before moving to Hillsburgh.
The success of the Potato Club pleased Clemens. Only two of the members failed to grow a good plot. Leading the list of young growers were Herbert Lush, Elias Cheyne, Arnold Rathbun, Kathleen Young and Margaret Sutton.
Meanwhile, at the Co-op, Fred Royce knew that an immense potato crop would glut the market that season. Based on his 30-year career in the business, he urged growers to ship as quickly as possible. Those who did secured reasonable prices.
Some holdouts expected a repeat of the 1919-20 season. They were disappointed when potatoes bottomed at 75 cents per bag in late January, 1921. Allowing for inflation, this was far below the pre-war price.
Opportunistic growers left the business after one season, but the serious potato growers continued to plant through the 1920s. Mechanized equipment and improved scientific cultivation techniques raised yields from the 90 to 100 bag-per-acre range in the 1890s to an average of more than 150, with farmers reporting up to 300 bags to the acre on some of their fields.
With that increased efficiency, the serious growers could do reasonably well even in a period of depressed prices.
When Wallace and Howard Balfour set up a second grading station in 1927, it was clear that Hillsburgh had become a solid potato town, and it would retain this distinction for many decades to come.
Fuente: https://www.wellingtonadvertiser.com/renaissance-of-erin-potato-growing-came-in-1920s/