EEUU: Food processors increase production to meet high demand
Potato processor Lamb Weston said that grocery store sales of frozen french fries and processed potatoes "are up significantly" as a result of the COVID-19 outbreak and the "stay-at-home" orders issued by a number of state governors across the U.S.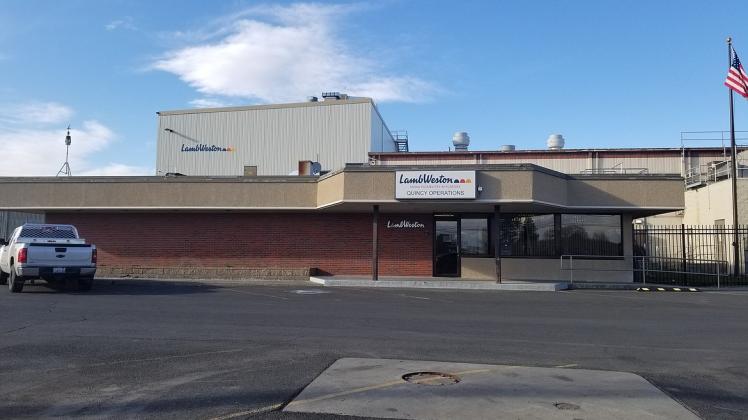 The company is taking steps to boost production in order to meet the increased demand, said Lamb Weston President and CEO Tom Werner.
Werner spoke during a conference call Wednesday morning outlining the company's performance for its fiscal third quarter, which ended on Feb. 23.
Idaho-based Lamb Weston is "a leading supplier of frozen potato, sweet potato, appetizer and vegetable products to restaurants and retailers around the world," according to the company's website, and employs roughly 7,000 people worldwide. The company also has production facilities in Quincy and Warden, as well as a number of plants in and around the Tri-Cities.
Werner said that "several major customers" have told the company that "french fries are a priority item right now." However, he also said it is too early to determine how the COVID-19 epidemic "will play out" in the United States and that the company is unable to forecast what demand or sales will look like for the next few months.
"The most important thing," Werner said, "is to continue to make food products and feed people."
Sean Connolly, president and CEO of Conagra foods — the former parent company of Lamb Weston — said in a separate earnings call Tuesday that all of the company's North American facilities "are open and running at high levels of utilization." He said as long as the company's supply and distribution chains function, the company should be able to continue keeping grocery stores supplied as long as the isolation measures are in place.
"The priority right now is producing the maximum amount of food that we can possibly produce, and we are running our plants seven days to do that," Connolly said.
Publicly traded companies like Lamb Weston and Conagra are required by the U.S. Securities and Exchange Commission to report their earnings and performance every three months.
The Columbia Basin is also host to a number of privately owned food processing companies, including National Frozen Foods — which has plants in Moses Lake and near Quincy — as well as Basic American Foods, juice and pulp maker SVZ, and potato processors J.R. Simplot and McCain Foods, which last year announced a major, $300 million expansion to the company's Othello processing plant.
Fuente: www.columbiabasinherald.com