India: Potatoes, other vegetable prices skyrocketing
Defying the government's fixed rate of Tk 30 per kg, traders are selling potatoes at twice the rate in the kitchen markets of the capital, pinching the pockets of customers.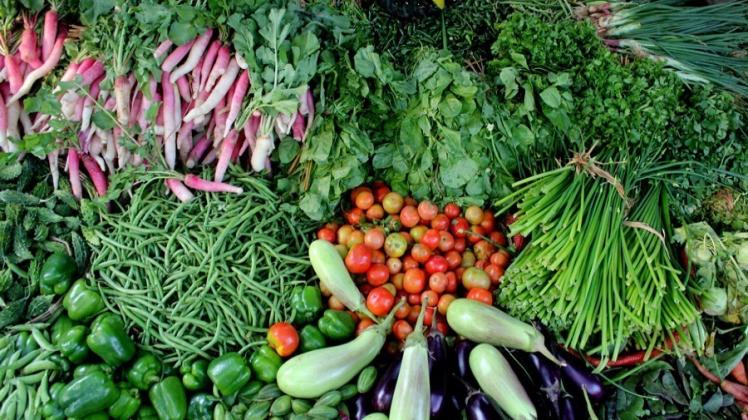 Visiting several retail markets in the city, including Jatrabari, Demra, Bangshal and Moghbazar areas, on Friday, the UNB correspondent saw that potatoes were selling at Tk 50-60 per kg based on quality, turning the government measure to check the surging vegetable prices into a futile exercise.
Earlier, the Department of Agricultural Marketing (DAM) under the Agriculture Ministry fixed the maximum retail price of potato at Tk 30.
DAM also fixed its wholesale price at Tk25 per kg while the gate price (cold storage) at Tk23 per kg mentioning the cost of potato production per kg was Tk 8.32 for a farmer.
According to state-run Trading Corporation of Bangladesh (TCB) data, the potato prices surged by 111.11 per cent on October 16 compared to the same period of the previous year when it was sold at Tk 20-Tk 25 a kg.
The price jumped by 28.38 per cent just within two weeks as the item was sold at Tk 34-40 per kg on October 1, the data shows.
Sources at DAM said there is no deficit of potato in Bangladesh as the country has surplus of 3.19 million tonnes of potato against the annual demand for 7.71 million tonnes and the total production of 10.9 million tonnes in the last harvesting season.
Talking to UNB, many consumers said there is no impact of the government decision on its price in the market.
"The government has failed to control the prices of essentials. Now we've to purchase green chili at Tk 280-300 per kg, tomato at Tk 120, bitter gourd Tk 80, onion at Tk 80-100, potato at Tk 50, and cucumber at Tk 80," Amina Begum, a resident of Bangshal, said.
It is not only the prices of daily essentials that have gone up in the market but also that of fruit have soared abnormally, she said.
"Each kg pomegranate is now selling at Tk 280-320, while matla (orange) at Tk 180, grape at Tk 250, guava at Tk 80. How will we buy fruits at these high prices? Unscrupulous businesspeople are raising the prices but there's no one to monitor it properly. How will consumers survive amid the Covid-19 pandemic?" she questioned.
Saiful Alam, a shopkeeper at Jatrabari, told UNB that they have to buy potatoes at Tk 45-48 per kg from the wholesale market. "So, we've nothing to do except selling it at Tk 50-60 based on quality. This is very difficult to do business," a frustrated Alam said.
Almas Hossain, a potato whole saler at Shyambazar, said the prices have gone up due to supply crunch. "If any product is found in plenty in the market, then its price comes down. Today each kg potato is selling at Tk 40-45 here. We hope the price will come down soon," he added.
President of Bangladesh Cold Storage Association Mosharraf Hossain said there is a production shortage of around 2.0 million tonnes of potato this year and that is why the prices have shot up.
"Many farmers abstained from potato cultivation following huge losses in the last few years. So, the government should take initiatives so that famers cultivate it and they can earn profit properly," he also said.
Director General of DAM Mohammad Yousuf said the prices of potatoes in the wholesale market have started coming down. "And there'll be an impact on the retail markets too."
He added they have already issued a letter asking the deputy commissioners of all the 64 districts to enforce the government decision and ensure strong monitoring.
Fuente: https://thefinancialexpress.com.bd/national/potatoes-other-vegetable-prices-skyrocketing-1602933262