Ecuador: Preserving ancestral potato varieties through local chip brands
The Ecuadorian growers hope to maintain the native potato cultivars yana shungo (black heart) and puca shungo (red heart) through chip production.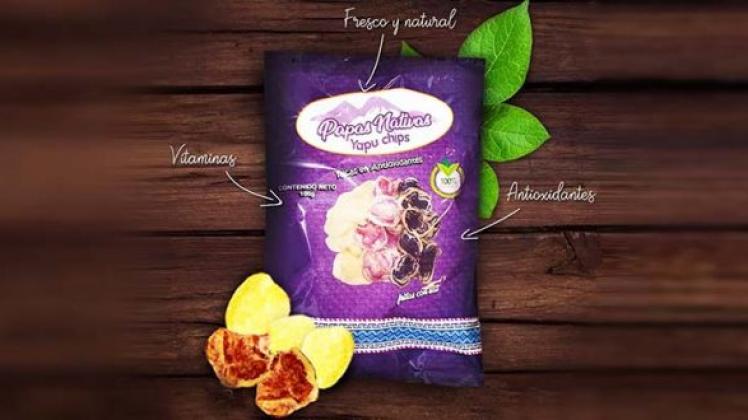 These cultivars have been grown for years in places like Pllaro and Quero, as well as in the districts of Juan Benigno Vela and Pilahuan in Ambato, but farmers were not encouraged by the prices for fresh produce or storage. Compared to nations like Colombia and Peru, where annual tuber consumption can reach 50 kilograms per person, Ecuador has a modest level. It falls to fewer than 20 kg per person in the nation.
The producers anticipated developing their brand after 2020, initially targeting rural areas to satisfy the regional market. To preserve the product's cultivation, provide a market for farmers to sell their variations, and promote consumption among the local populace, the Yapu Chips brand was created in this manner.
Trade and consumption of processed food as a snack are pushed with the introduction of Yapu Chips, whose tagline is "Our cultural treasure." In 2022, the product was well received during a fair trade meeting in Belgium and at the World Potato Congress in Ireland.
According to The Universe's citation of Luis Montesdeoca, administrator, and field technician of Agropapa Tungurahua, some farmers preserve native potatoes, particularly for self-consumption.
He emphasized that native cultivars are purchased all year long at set prices by the growers, most of whom have no more than one or two hectares of land. Given that there is no market demand for these tubers, the growers are paid between USD0.16 and USD0.17 per kilo, ensuring that they have a stable livelihood.
With them, the rational use of agrochemicals is also promoted to continue in the line of clean and organic production.
Antioxidants and Nutrients Come With the Native Potatoes
The studies conducted by National Institute for Agricultural Research (Iniap) and International Center for the Potato (CIP)since 2006 determined that native potatoes offer antioxidants and nutrients like iron and zinc due to their inherent reddish, purple, or black coloring. Consumption can thus be better encouraged within kids' diets.
As a consequence of joint projects between the Iniap and CIP, the native potato types yana shungo (black heart) and puca shungo (red heart) have been saved and preserved. They both worked on preserving this product's biodiversity, particularly in the provinces of Bolvar, Chimborazo, and Tungurahua.
The Ministry of Agriculture, which provided the collecting facility at the Montalvo parish, in Ambato, supported the idea of processing the native potato, while Trias and the Provincial Government of Tungurahua offered support for some of the equipment.
Fuente: https://www.potatobusiness.com/agro-news/preserving-ancestral-potato-varieties-through-local-chip-brands/