Canadá: Seed for processing potatoes sold out
Will last fall's wet harvest impact supplies of potato seed for spring 2019? The Grower conducted a phone survey of growers and associations in seven provinces to find out.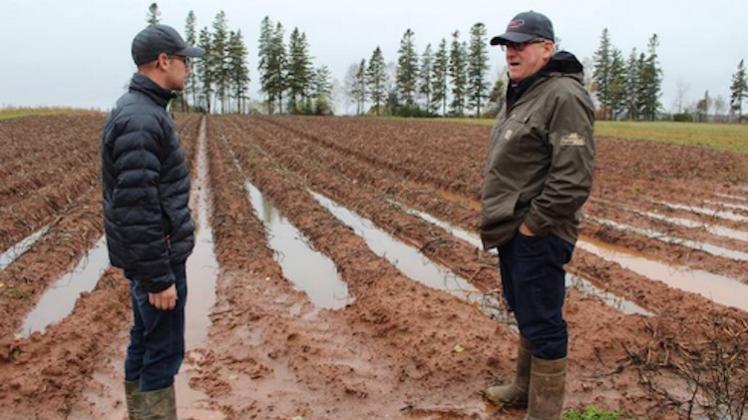 British Columbia
Bill Zylmans grows 150 acres of seed potatoes near Delta, B.C. as well as many other field vegetables. In total, about 1,200 acres of seed potatoes are grown in the province, primarily for the fresh market. A good supply is in storage. 
However Zylman's reconnaissance at the recent Potato Expo in Austin, Texas revealed a huge demand for seed processing potatoes, particularly Russets. 
"In the U.S., they still like their French fries and hash browns," he says. "Near the J.R. Simplot processing plant in Pasco, Washington, the need is for another 15,000 acres of potatoes to meet customer demand. Growers are paying $1,000 per acre in rent for irrigated land."
Those are big numbers. Are they sustainable numbers? As Zylmans wisely points out, dive deeper on what type of seed potatoes and what varieties are truly in demand. There is no blanket statement for the potato industry. 
Alberta 
Jeff Ekkel, chair of the seed committee for Potato Growers of Alberta, agrees that 2018 was a tough harvest with average yields. "Our industry will be able to supply all customers. Demand is strong." 
Seed acreage in Alberta is stable at about 10,000 acres.
Manitoba  
Russell Jonk, president of the Seed Potato Growers of Manitoba,grows a thousand acres for the processing market:  Russet, Ranger Russet, Umatilla and Innovator.  
"The seed crop fared better than the processing crop last fall because it's usually harvested earlier," says Jonk. "At this point, we are sold out." 
Ontario 
Glen Squirrell, a seed producer for 20 years near Melancthon, Ontario, explains that the province's seed industry is declining as seedgrowers retire or grow fewer acres.Squirrell himself is almost sold out.About 700 acres are in certified seed production.That has made an opportunity for Quebec seed producers and others in eastern Canada.   
Quebec
Fred Tremblay, business development manager for La Patate Lac Saint-Jean, says that his company grows 2,500 acres of seed potatoes, about half of what is grown in Quebec. In the province, about 1,200 to 1,300 acres were abandoned in the field.
"Seed supplies are tight," says Tremblay. "We sold our last load the week of February 11. That's two weeks earlier than usual." 
New Brunswick
Matt Hemphill, executive director, Potatoes New Brunswick, indicates that seed acreage is declining in the province due to attrition of growers in the last five to seven years. Growers planted 9052 acres to seed in 2018, which represented 16.5 per cent of the seed planted in Canada.
"Lots of seed acres are being picked up for processing potatoes due to the demand in New Brunswick as well as Quebec and Prince Edward Island," says Hemphill. "That means that our export business to the United States as far as Florida, has decreased. The good news is that our remaining growers are doing a great job. We have the lowest virus level for PYN ever." 
Prince Edward Island
Mary Kay Sonier, PEI Potato Boardsays that grower reports to the board are that there will be adequate supplies for 2019 planting. 
"We received good post-harvest test results in Prince Edward Island for seed from the 2018 crop and we always grow a little more seed than gets utilized as seed potatoes," says Sonier.  "There is always some seed that moves to table or processing markets however that may not happen as much this year."
An extended report will be published in the March 2019 issue of The Grower.
Source:  The Grower phone survey, February 1-14, 2019.   
Fuente: http://thegrower.org