EEUU: The COVID impact on potato farmers
With COVID-19 closures in place all across the United States, and even the world, restaurant demand for potatoes has fallen. According to Frank Muir, CEO of the Idaho Potato Commission, 60% of Idaho potatoes go to restaurants.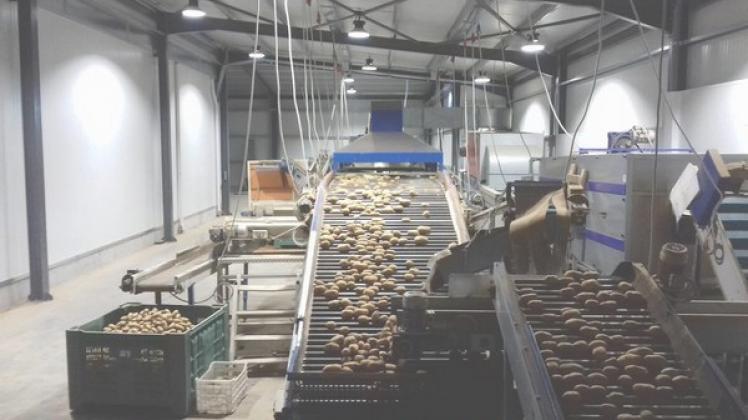 Idaho potato farmers worked to adapt their crops to go to retail instead of food service, sending 50 lbs. crates to grocers for displays. Videos on social media of people deliberately coughing on produce further set back growers as they now had to start bagging potatoes instead of placing them in cartons, losing time and money.
According to Muir, 2020 potato prices started off strong. March showed more potato purchases than the days prior to Thanksgiving 2019.
"We're trying to move crops in unprecedented times," Muir said. "Prices were strong but they've been dipping. We can't replace 60% of the food service loss."
Muir says from a government perspective, the National Potato Council has been making efforts to work with senators and congressman to get surpluses bought, as government ordered shutdowns caused for reductions in contracts.
Surplus potatoes could go to food pantries in a time when the demand for welfare services has risen, Muir said. Unemployment filings in Idaho reached 30,904 claims from March 29 to April 4, according to the Idaho Department of Labor.
Britt Raybould, President of the National Potato Council, stated that the biggest challenge they've faced is advocating for potatoes when all producer industries are hurting.
"Many of Idahoan's fry making capacity was hit when restaurants closed," Raybould said. "Fry potatoes are difficult to pack for grocery stores, and that's where all these stories are coming from of producers opening their doors to the public."
In efforts to advocate for potato farmers, the NPC has contacted the USDA, Secretary Sonny Perdue, who currently serves as the US Secretary of Agriculture, and other elected officials.
On May 4, the USDA announced they would be purchasing $50 million in surplus potatoes. This will be the largest purchase of all specialty crops as a part of the USDA's Section 32 food purchase.
"Unfortunately, that's just a drop in the bucket," said Stephanie Mickelsen, CFO at Mickelsen Farms.
According to Mickelsen, one acre of potatoes can cost anywhere from $2,200 to $2,700. A single pivot covers approximately 125 acres, with the average potato farmer running more than a single pivot for operations.
"We've had some challenging years and I think a lot of farmers were expecting to catch up this year," Mickelsen said. "Between the freezes we've had and now the demand for potatoes dropping off, it's going to be tough."
Mickelsen believes that to help the potato producers, the economy needs to open, restaurants needs to open and confidence needs to be put back into the economy.
"I hope things turn out for the market," she said. "We made some adjustments to our planting but there's been a whole disruption."
For the Idaho Potato Commission, Muir stated that they're trying to use social media to teach readers about how to properly store their potatoes and what to cook with them. Thankfully, he says, potatoes are versatile and the industry has strong sentiments.
Fuente: https://www.postregister.com/star/news/the-covid-impact-on-potato-farmers/article_9de9dd76-a510-5bf4-8b68-50250a06c1e5.html