EEUU: US potato farmers reeling from 21% price decline
The COVID-19 pandemic caused U.S. potato prices to drop by about 21% from Jan. 15 through April 15, according to the industry's surveys of potato growers and processors in major potato production areas, reports John O'Connell in Farm & Ranch.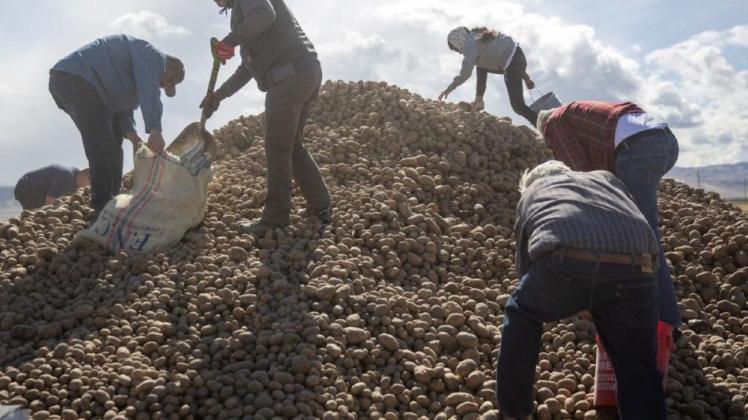 O'Connell writes that the estimate was included in a June 22 letter to Secretary of Agriculture Sonny Perdue signed by 19 U.S. potato growing organizations, requesting that potatoes be made eligible for the highest payment classification under the Coronavirus Food Assistance Program.
The Idaho Potato Commission, Idaho Grower Shippers Association and National Potato Council were among the signatories.×
June 22 was the deadline for farmers, ranchers and commodity group leaders to request changes to the crucial relief program, which has made $16 billion available to help food producers withstand the economic hit of the pandemic.
Kam Quarles, CEO of NPC, which is the potato industry's lobbying arm based in Washington, D.C., told Farm & Ranch he's concerned that funds are already being awarded through the program, and it will be important for changes to be made promptly while there are still dollars available.
Quarles is optimistic, however, that USDA will make the necessary revisions to make the program more equitable for fruits and vegetables, including spuds.
"Way before the initial program rolled out, we were having conversations with USDA," Quarles said. "I think they recognize overall only 2% of these payments are going out to the fruit and vegetable industry, and I think they've got to recognize they've got problems with the program."
Visit Farm & Ranch here to read John O'Connell's full report
Photo: Citizens collect free potatoes on April 15 at Ryan Cranney's farm in Oakley. | Pat Sutphin/Times-News
Fuente: https://www.potatonewstoday.com/2020/06/25/us-potato-farmers-reeling-from-21-price-decline/